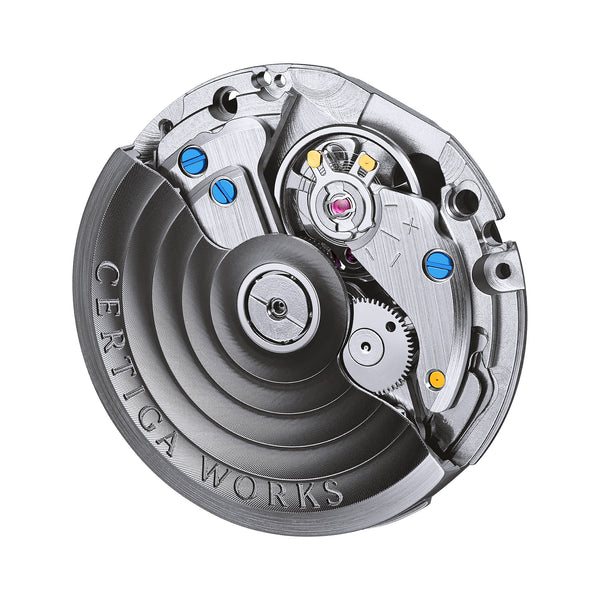 Looking for a reliable movement for your next mod? Check out our CW04 GMT. It is based on the reliable NH34, one of Seiko's popular movements, making it perfect for your watch. 
The CW04 GMT is a redesigned NH34, but it has kept NH34's charm: the GMT function. The GMT function allows you to keep track of multiple time zones simultaneously. That's a good feature, especially if you travel a lot or deal with colleagues or partners on the other side of the world. And since the CW04 GMT is a modded movement, it comes with a redesigned rotor and blue plating screws that can quickly elevate the look of your watch.  
The CW04 GMT also comes with manual winding and automatic winding (with ball bearing) capacities. We understand that most watch modders and enthusiasts look for that options. It also has a second hand stop function to make it easy for your to synchronize your time. 
So if you're looking for an accurate movement for your next watch modding project, consider the CW04 GMT. With an emphasis on quality & attention to detail, we have manufactured the CW04 GMT to offer superior quality and style to help you personalize your timepiece. 
Product Highlights:
At a glance, here are the incredible product features of CW04 GMT: 
With GMT function that can track multiple time zones simultaneously 
24 jewels 
21,600 vibrations per hour
Duration time of over 41 hours 
Antimagnetic
With a manual winding capacity
Has automatic winding with a ball bearing 
With second hand stop function
With date display with quick date correction
Available in two coating colors: rhodium coating & gun coating 
Ready to acquire the pieces for your dream mod or next mod? Order the CW04 GMT online today. And if you have questions about this product, don't hesitate to reach out to our team.
Fit Models:
 Seiko SSK series